Original article posted at NanoRep by Monica Givati on November 21, 2016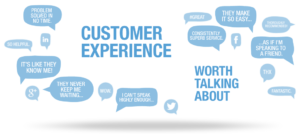 In 2016, the customer experience became the focal point of marketing, acquisition, on-boarding, UX design, and many other core business functions. Dubbed "The Year of the Customer" by thought leaders and analysts back in Q1, 2016 is the year in which businesses are learning valuable lessons about the importance of placing the customer at the center of marketing, on-boarding, and ongoing customer support processes.
What exactly are the takeaways making the biggest impact on customer experience initiatives as companies look to 2017, and how can CX pros and business leaders move their companies forward in the digital, always-on, always-connected, omni-channel landscape? To gain some insight into the key lessons emerging from 2016 and what's ahead for 2017, we asked a panel of 31 customer-focused marketers and CX pros to answer this question:
"When it comes to customer experience: now that we're nearing the end of 2016, what have you learned and what will you do differently in preparing for 2017?"
Ray McKenzie
Ray McKenzie is the founder of Red Beach Advisors based in Los Angeles, CA. He is a management consultant specializing in implementing solutions for startups and small- to medium-sized innovative businesses through strategy, process, systems, and people.
"Customer experience has transformed from high engagement to…"
Self-service and back to high engagement. Initially customers wanted to talk, see, and meet who was providing a service. Then customers wanted the ability for self-service and interface on their own terms. Now the customer experience is a combination of two, but service and support must include high engagement in the form of account management, customer and client retention, and communication e-mails and calls.
As I prepare to continue growing my firm in helping clients with customer success and experience strategies, along with my own clients, I plan to increase engagement. I will also engage clients with several mediums including social media and marketing automation tools. The development of tools to measure effectiveness, customer engagement, and client satisfaction are to be used by all organizations to reduce customer churn and increase client satisfaction.
Original article posted at NanoRep by Monica Givati on November 21, 2016