Article Originally appeared in Clutch Blog on June 8, 2016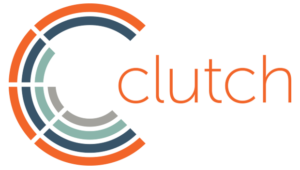 In Customer Engagement , Customer Experience , Customer Strategy , Loyalty , Personalization , Personalized Engagement
24 Experts Reveal Their Top Customer Retention Strategies For B2C Brands
In today's competitive marketplace, consumers have an increasing amount of choices- and they aren't afraid to try them. There always seems to be a new product, service, or experience within reach of a brand's current customer. And as we all know, replacing an existing customer costs 7 times more than retaining them. So how do you ensure your brand is retaining its precious customer base?
We decided to ask experts one question:
What is your most effective customer retention strategy for B2C brands?
The insights and strategies we received from these 24 experts were enlightening. Check out the list below.
Annette Franz
VP of Customer Experience, Compellon
quotation-marksThe most effective customer retention strategy is to focus, well, on retention. Too many companies focus on acquisition, investing way more in marketing and sales than on improving the customer experience. If companies focus on making the customer experience great, then they can spend less on marketing and sales because their customers become an extension of their salesforce, i.e., their customers will want to tell their friends and families about the brand and encourage them to buy. It's a lot of work to design and deliver a great customer experience, but the returns are, without a doubt, enviable. It seems like such a no-brainer.
Want to read more from Annette? Check out Compellon or follow her on Twitter at @annettefranz.
Carol Roth
TV Host & Presenter, CarolRoth.com
quotation-marksIn order to retain customers and create loyalty, you have to know what drives your particular customers. This means you have to listen to your customers, get to know them and use what engages each particular customer to build relationships and make them feel cared for. As that can be a tall order, we have created a proprietary model called "Customer Loyalty 3.0" that gives you five pillars to leverage and drive loyalty. These include having the best of breed product (think Microsoft Office 365), having outstanding customer service (think Nordstrom), creating a community or affinity group around your product (think Harley Davidson), creating amazing experiences (think Walt Disney World or even Trader Joe's) or using a "bridge", whereby you figure out what's most important to your customer and build from your product to that (think Campbell Soup's donations to schools and time-saving recipes). The trick is to use the right pillars with the customers that value those particular pillars to make an impact. Make it easy for them, build up the relationship and add in your unique flair and creativity. Doing so will motivate your customers who to not only buy more, but become advocates for your brands and help you attract new customers.
Want to read more from Carol? Check out CarolRoth.com or follow her on Twitter at @CarolJSRoth.
Shep Hyken
Chief Amazement Officer, Shepard Presentations
quotation-marksIt's all about the customer experience. Stop trying to "satisfy" customers. Satisfactory is a rating. Loyalty is an emotion. Amazing brands create consistent and predictable above-average experiences, with "consistent and predictable" being the operative words. You want customers to say, "They are always friendly… always knowledgeable… always dependable." The word always, followed by something positive, is your goal. Customers want positive, consistent experiences. Consistency creates confidence, which can lead to retention and loyalty.
Want to read more from Shep? Check out Shepard Presentations or follow him on Twitter at @Hyken.
Peter Mülhmann
Founder and CEO, Trustpilot
quotation-marksUtilizing ratings and reviews as a B2C brand is a valuable business and marketing solution and is also an incredibly important means of boosting customer satisfaction. By responding to your reviews, you can showcase your excellent customer service, reward your customers for providing feedback and encourage future interactions with your client base. Positive, personal interactions with customers can help increase brand loyalty. View your response to customer feedback as an opportunity to acknowledge the reviewer and/or save them as a customer. According to Linkedin, it costs between 4 and 10 times more to acquire a new customer than it does to keep an existing one. Strategically and financially, it's best for your company to actively work on the upkeep of your existing client relationships. By responding to reviews warmly and professionally, you can improve the buying experience, reaffirm relationships with your customers and show the trust and transparency of your brand.
Want to read more from Peter? Check out Trustpilot or follow @Trustpilot on Twitter.
Len Markidan
Head of Marketing, Groove
quotation-marks
My number one customer retention strategy is talking to your customers. I don't mean surveys; I mean real, one-on-one conversations. The kind of thing that doesn't scale, but that will give you massive insights into your customers' frustrations, goals and challenges, and that will help you build deep personal relationships with every customer that you talk to. Talk to your customers when they first sign up, talk to them as much as you can while they're doing business with you, and talk to them when they leave. The amount you learn from a few short conversations will surprise you.
Want to read more from Len? Check out Groove or follow @groove on Twitter.
Maciej Fita
Managing Director, Brand Dignity
AAEAAQAAAAAAAAU7AAAAJDAyZWY3MGI3LWFhNWItNDhjYS1iYTliLTg2MzkxM2M2YzUxMAquotation-marksMy answer is summed up with two words, segmentation and consistency. You want to stay on a customers radar screen by providing strategic follow up with relevancy to their interests or purchases. You also want to be consistent with your messaging. Put a schedule together using a marketing automation software and stick with it. Customers are far more likely to purchase again if their message is really catered towards them.
Want to read more from Maciej? Check out Brandignity or follow @brandignty on Twitter.
Mike Wittenstein
Founder/Partner, Storyminers
quotation-marksThere's no silver bullet for keeping customers, especially in times of so much change. Start a practice, today, of learning more about your customer with every interaction. Begin with a journey map of your customer's experience with your brand. Then, overlay the information they create and the information you capture at each encounter. You can write your notes on a clear plastic sheet—right on top of the journey map. The more info you can gather about specific customers, the easier it gets to know what they want most- even if you have millions of them! With a clearer picture of your customers, you'll know how to become best at retaining them.
Want to read more from Mike? Check out Storyminers or follow him on Twitter at @MikeWittenstein.
Spencer X. Smith
Principal, Spencer X Smith Consulting
quotation-marksThe most effective customer retention strategy – use your social media accounts to engage with what your customers are sharing online. Look for people already talking about you via hashtags and geolocation tagging and thank them for mentioning you. If no one is talking about you yet, use your social accounts to highlight what your customers are doing. Help THEM look good by using your influence.
Want to read more from Spencer? Check out Spencer X. Smith Consulting or follow him on Twitter at @spencerXsays.
Erin Engstrom
Outreach Manager, Recruiterbox
quotation-marksOur most effective customer retention strategy is to be relentless about support. Our support team not only responds to our customers' needs in a friendly and timely fashion, they work closely with our dev team to make our customers feel like product partners. Our customers frequently make product suggestions based on their usage of our software. We don't just pay lip service to these suggestions – we consider them closely and frequently make changes to our product accordingly, usually within several days of receiving feedback. As a result, our customers feel like they are working with a company that's not only receptive to their needs, but with a product that's tailor-made for them.
Want to read more from Erin? Check out Recruiterbox or follow @recruiterbox on Twitter.
David Attard
Founder, DART Creations
quotation-marksOne sure way of keeping customers is to keep helping them solve their problem. People have typically bought a product or a service because they have a "problem" which needs fixing. This applies to all any industries – keep helping customers solve their problem. The easiest ways to do this to send emails out regularly with ways to help them in their goal. Whether it's using or product or service, or just a general way to help make their life better, if you are seen by your customer as genuinely wanting to help them improve their situation, they will be happy to give you their money.
Want to read more from David? Check out DART Creations or follow @DARTCreations on Twitter.
Gene Cabellero
Co-Founder, GreenPal
quotation-marksWhat makes our customer retention successful is unexpected acts of kindness that we show. For us, signing homeowners up for this service is the "easy" part. The hard part is getting them to talk about our company after their lawn is cut. I struggled with this issue for months until one night the idea to target our customers' pets came to me. We already knew whether or not they had pets, so why not use that information to get them talking about us. After buying $100 worth of dog bones and cat nip, we started sending these out to our customers, thanking them for their business and giving them our Yelp link of course. Customers were thanking us for going the extra mile and saying how they can't wait to tell their friends about our service. They will never think about lawn care service again without thinking of us first.
Want to read more from Gene? Check out GreenPal or follow @YourGreenPal on Twitter.
Emmelie De La Cruz
Digital Marketing Manager, GoGo Charters
IMG_0474-2quotation-marksCustomer retention is most effective when you remain top of mind and valuable to your consumer using data points and e-commerce triggers. Action-driven and customer-specific drip campaigns scheduled out over several weeks, helps increase customer engagement and retention by providing information directly relevant to them at the right time – outside of your day-to-day marketing channels.
Want to read more from Emmelie? Check out GoGo Charters or follow her on Twitter at @EmmelieDeLaCruz.
Adam Toporek
Customer Service Speaker and Author
quotation-marksFor most B2C brands, the customer's interactions with the organization's team members are the ones that make or break the experience. Research has shown customers defecting in large numbers after being treated rudely or dealing with unknowledgeable staff. As a result, making sure frontline teams are trained to interact successfully with customers is one of the most effective retention strategies an organization can implement. Systems and processes are important, but more often than not, it is the organization's people who are the deciding factor between a customer that sticks and a customer that leaves.
Want to read more from Adam? Check out CTS Service Solutions or follow him on Twitter at @adamtoporek.
Marc Prosser
Managing Partner, Fit Small Business
quotation-marksCustomer retention is finding out when you need to intervene to retain a customer and making sure you communicate frequently enough that you can address their needs..You want to focus on the acronym RFM which stands for Retention, Frequency and Monetary. Look out for signs your customers are changing a part of the RFM, such as when they haven't done business with you for awhile, make purchases less frequently, or don't purchase as much as they used to. Once you see there is an issue, you need to find out why, so you can develop an effective strategy. When reaching out to your customers, you want to be authentic. Many businesses send out surveys via email after calls, but this isn't a very effective strategy. It feels impersonal and leaves an impression on the consumer that they are only data. Understand the RFM, find out their concerns, and reach out to your customers directly to address their needs.
Want to read more from Marc? Check out Fit Small Business or follow @FitSmallBiz on Twitter.
Domenick Cilea
President, Springboard PR
quotation-marksCreating touch points allow brands to connect and engage with their customers. This can be facilitated through email notifications after a purchase, offering compelling content, and even sending a random thank you. All of these can be delivered across channels such as email, social media, a hand-written note or a phone call. The key is to make it personal.
Want to read more from Domenick? Check out Springboard PR or follow him on Twitter at @dcilea
Brian Honigman
Content Marketing Consultant, Honigman Media
IMG_01221quotation-marksThe best customer retention strategy for B2C brands is treating your customers like people. There isn't a silver bullet for customer retention, but instead some simple rules all brands should follow. First off, deliver on your promises. There's nothing more frustrating than hearing one thing from the brand and then experiencing something completely different from their products. Secondly, create original experiences at every touchpoint with a customer to stand out in their mind. Every interaction from your social media content to your in-store displays need to provide a consistent experience that's memorable for your customers. Last, but not least is actually helping your customers when they need assistance. The moment a person has a customer service issue, good or bad, it's an opportunity to help make them a life-long customer by delighting them through solving their issue quickly.
Want to read more from Brian? Check out Honigman Media or follow him on Twitter at @brianhonigman.
Elena Lockett
Marketing Assistant, FM Outsource
quotation-marksBuild trust. A customer is much more likely to invest their money in an business they have trust in. Developing a solid level of confidence in your customer from the outset will help you to reap the rewards later in the life of that customer. Loyalty schemes and rewards are a great way to build up trust, as it encourages customers to return when they know they will benefit positively from purchasing from your business.
Want to read more from Elena? Check out FM Outsource or follow @FMOutsource on Twitter.
Jay Baer
President, Convince & Convert
quotation-marksAnswer every complaint and do so in a timely fashion. 40% of consumers who complain in social media expect a response within one hour and not answering decreases advocacy by as much as 50%.
Want to read more from Jay? Check out Convince & Convert or follow @convince on Twitter.
Larry Roth
Senior Partner of Technology, Tenet Partners
quotation-marksI doubt anyone would disagree that the path to great customer retention is unparalleled customer service. However, in today's environment, many companies get caught up in whether that means a personal touch or better self-service through digital transformation. The truth is, the path to great customer retention lies in the middle. Companies that can find the line between enabling their customers with engaging, yet straightforward tools, but also being there for them when needed, create a welcoming and comfortable environment that few customers would leave. Indeed, they may even be willing to pay a premium to stay.
Want to read more from Larry? Check out Tenet Partners or follow @tenetpartners on Twitter.
Ray McKenzie
Founder, Red Beach Advisors
quotation-marksThe most important and effective customer retention strategy is to focus on strong product or service delivery. Customers care about their "bang for their buck". If you deliver what your end customers expect with the high quality they expect for the price, your customers will return to purchase your products and services. With variances in delivery and quality, consumers are always looking for the best product and service for their money.
Want to read more from Ray? Check out Red Beach Advisors or follow @RedBeachAdv on Twitter.
Danielle Savin
Director of Digital Strategy, LYONSCG
quotation-marksWe recommend our clients follow the Three Cs of Retention: Content, Cadence & Conversation. Retailers need to speak often with their customers–not just with respect to offering product promotions, but to develop a conversation that explores the customers' love for fashion, decorating, sports or whatever the category for that retailer is. The insights from those conversations will guide the development of the retailer needs engaging content that provides new ideas and insights relevant to the category. Finally, the retailer needs to develop a communications cadence–frequent enough to continuously engage the customer, and tailored to specific segments–which may change with customer behavior.
Want to read more from Danielle? Check out LYONSCG or follow her on Twitter at @lyonscg.
Adam Lasky
Head of D2C Marketing North America, Spreadshirt
AAEAAQAAAAAAAAV_AAAAJGFhMTJkMDNmLTA5MDktNGFhMy1hYTZjLWFlMTg0NWVhNTBkZQ
Gquotation-markset out of our customers' way and let them talk to each other." Facilitate peer to peer interactions without censoring and to encourage customers to interact with each other. This is a great approach to building community and brand loyalty.
1. Don't be "sales-y". While revenue should be kept in mind on social media channels, it is not the only thing. Promotional posts are fine, but not every post.
2. Don't ignore your fans. Eventually, they will stop engaging with you if they think no one is listening.
3. Don't try a one-size-fits-all approach. Segment and personalize your message to the demographic you think would best interact with your content.
4. Don't be erratic. Be consistent: in your tone, brand message, and content schedule.
5. Don't shoot from the hip. Have an editorial plan. Have something in place for responding to negative comments.
Want to read more from Adam? Check out Spreadshirt or follow @spreadshirt on Twitter.
Chip Bell
Founder, The Chip Bell Group
quotation-marksPeople care when they share. Provide unique and easy opportunities for customers to put skin in the game. Harley-Davidson's Harley Owners Group (HOG) plans rides, events, and outings for their loyal customers. eBay has a Voice of the Customer (VOC) program that gets customers involved in providing input and ideas. Oconee Cellars let loyal customers taste-test and select a signature, private label bourbon to be sold in the upscale liquor store. Duke Energy created a Board of Customers to provide grassroots early reaction to new programs and solutions. Before launching a new product, create a beta test group of customers. Make real-time feedback an integral part of a customer retention strategy. Ask customers for help and watch their loyalty climb.
Want to read more from Chip? Check out The Chip Bell Group or follow him on Twitter at @ChipRBell.
Bob Thompson
CEO, CustomerThink
quotation-marksOf course there are many ways to retain customers. In general terms, keep giving them more of the things they value, and cut back on whatever annoys them! That said, one very straightforward way to increase customer loyalty is to 1) listen to what customers are saying, and 2) ACT on that insight. Sounds simple, but despite the prevalence of surveys and other "voice of customer" programs, most companies don't take action. In my customer-centric benchmark research, one of the top indicators of business performance leaders is being highly effective at "closing the loop on customer feedback." That feedback could come via surveys, of course. But unstructured and often unsolicited feedback such as emails, social media, or call center recordings can also be mined for issues that customers want solved, or ideas for improvements. Regardless of the form of feedback, if the company doesn't act on that insight, it won't help improve the customer experience and increase loyalty.
Want to read more from Bob? Check out CustomerThink or follow @customerthink on Twitter.
Huge thanks to everyone who contributed to this long informative post. Please share if you found it useful!
To read the full article go to https://www.clutch.com/top-customer-retention-strategies/