Do you know what's it like to live each day like there's no tomorrow? Working tooth and nail to meet a deadline just to bask in the ocean of exhilaration when your work is acknowledged and you are rewarded with a big fat promotion without a resume?
If you don't, it's high time to step up because this is what your life will look like once you bag the coveted start-up job of your dreams. Every employee is an entrepreneur in the making – and you're expected to function like one in a start-up. If this sounds anything like you and you think you can thrive in a start-up, your resume is a great place to start, and we are here to help you perfect it.
Read on to learn the top 5 ways to customize your resume for a start-up:
Talk about your achievements using numbers
Proving (not just stating) that your contributions have benefitted your previous employers goes a long way in positively impacting your job application.
In a fast-paced start-up, end results are everything. This is why they are on the lookout for professionals who can get results. They need people who can get the work done. In other words, start-ups are insanely drawn to those professionals who don't just talk the talk but walk the walk.
This means that you need to demonstrate your competence. You can do this by using performance/achievement figures to quantify your achievements.
For instance, if you are looking for a job as a content writer in a start-up, you can talk about your contributions and the results of your contributions in the following manner:
Created 5+ ad-copies monthly leading to increased brand visibility by 90%
Wrote 10+ SEO-targeted blogs weekly leading to 50% increase in website traffic
Edited and proof-read website content with 100% accuracy
The one-liner points that we have mentioned above uses performance figures to prove that the candidate is able to bring meaningful results using his/her skills.
Quantifying your achievements revolutionizes your resume & makes it start-up-ready. This is why you should use numbers wherever you can to optimize your start-up resume.
Use the ideal resume format to write a start-up worthy resume
To write a resume that resonates with the spirit of a start-up, it is important that you structure your resume accordingly. It should be on-par with the rest of your resume.
Most recruiters look for relevance in a resume when they are tasked with the responsibility of evaluating them. You can accomplish this by using the reverse chronological format to organize the sections in your resume.
This format organizes the details of your education, internships, and professional experience in a reverse-time order. This means that your most recent work experience is the first thing your resume talks about, followed by the second most recent work experience, and so on and so forth.
Since your most recent work experience is the most relevant work experience of your career, talking about it first sees to it that your resume is speaking the language of relevance. This is why the reverse-chronological resume format is the ideal resume format for structuring resumes.
Use this format to write a highly relevant shortlist-worthy resume for your target job at a start-up.
Customize your resume according to the start-up job you are targeting
When it comes to looking for a job in a start-up, you need to play it smart. This means that you have to customize your resume according to the start-up job that you are targeting.
Here's what you can do to accomplish this:
Analyse the job listing/advertisement posted by the start-up and look for keywords.
Keywords are specific skill-sets that the start-up is looking for in an ideal candidate.
Once you identify these keywords, incorporate them organically in your resume.
Organically incorporating keywords means that you should only list those keywords (skill-sets) that you have actual expertise in. 
Seeing these keywords in your resume will make all the difference as it shows that you have the skill-sets that the start-up wants in the ideal candidate.
For example, let's say that your target job has these keywords:
2-5 years of experience in managing teams
Should have hands-on knowledge of handling budget and accounts
Should be good at strategizing new projects and implementing them
Should be good with making reports
Have knowledge of building brand identity
Should know how to handle the complete product life cycle
Should have a demonstrated history of leading campaigns
Should be good with striking deals with vendors
You can incorporate these keywords in a separate "key skills section" in your resume.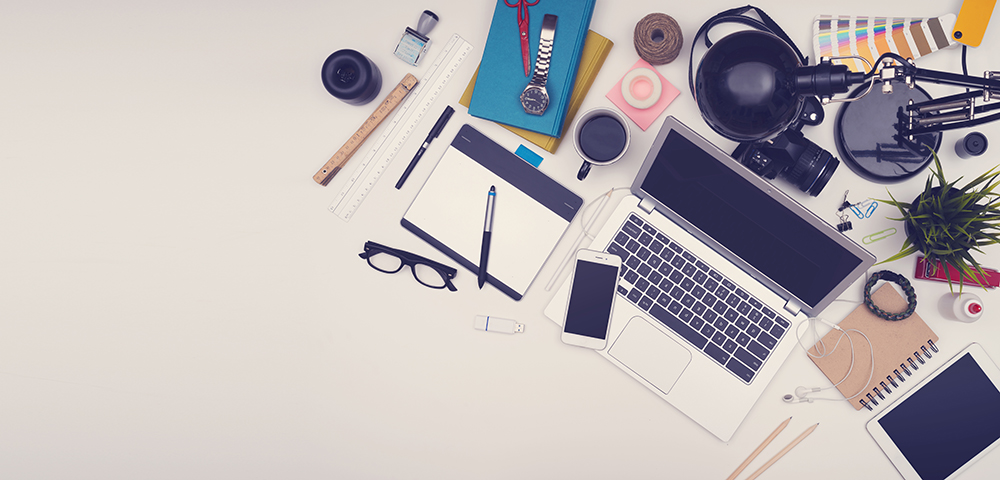 This will help your skills stand out like black tar on a freshly fallen snow.
If you have actual experience in the above-mentioned keywords, you can list them in the "key skills section" of your resume in the following manner:
Write an impactful resume summary
At the end of the day, your resume is a sales pitch and your goal is to sell your skills to the recruiter like a relentless sales-man. You get the perfect opportunity to do this in your resume summary.
Your resume summary is the one space in your entire resume that you can easily manipulate in your favour. This is why you should use it to your advantage to connect with the recruiter.
Here are a few useful tips that you can follow:
Write your summary at the end after composing the rest of the resume: This helps you write a highly flavourful and impactful summary as doing this enables you to objectively single out the best highlights of your career.
Once you identify your core skills and career highlights, replicate them in your summary.
Keep your resume summary limited to 3-5 lines: Your resume summary is not an essay. It should not be unnecessarily long as it already has all the relevant information that you need. Moreover, keeping it short and informative and purposeful will keep the recruiter interested
Talk about how you can benefit the organization in your resume summary as this is what the start-up is really interested in knowing!
Keep all the above-listed points in mind while writing a resume summary. This will help you curate an impactful summary that will turn the tides of your job application in your favour and help you land the start-up job that you're after.
Write a powerful cover letter
Now that you have done your homework and customized your resume to bag the job of your dreams, all you have to do now is write a cover letter where you're directly addressing the founders of the start-up you are applying to.
A great trick is to keep your cover letter short and purposeful. Tell them how you found out about the start-up, how their ideals resonate with you, and how your expertise can help them grow. And most importantly, make sure that your cover letter reflects both interest and enthusiasm. Talking about your spirit of entrepreneurship and your excitement to work with a start-up is something that will resonate with them, so make sure that you cleverly include this in your cover letter.
Conclusion:
This brings us to the end of this blog. We are confident that the 5 steps that we have listed above will revolutionize your job application for the start-up job that you are targeting. All you have to do now is follow these steps and your perfect start-up-ready resume is good to go!