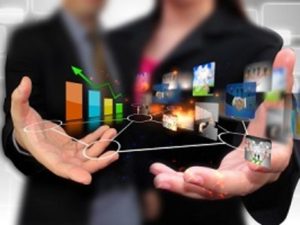 Original Article Posted at Top 10 CXO Trends for 2017 on January 12, 2017
1. The C-suite will be held accountable for cybersecurity
As major security breaches make headlines daily, C-suite members will be held more accountable for company cybersecurity practices, as these breaches often involve customer data being held for ransom.
"I believe we'll see the C-suite wrestle with the balance between protecting ideas and customer data, and fostering innovation," said Jennifer Carole, vice president of marketing at Bromium, Inc. "This will probably become an extremely intense topic this year as breaches will continue and the business consequences of the breach become a board-level issue."
Issac Kohen, CEO of employee monitoring software Teramind, said he recently has seen more CXOs joining meetings and discussing how organizations can deal with insider threats. "With the most recent data leaks from Yahoo, the Department of Homeland Security, Verizon, and LinkedIn, everyone seems worried," Kohen said.
AJ Shankar, founder and CEO of Everlaw, predicts that in 2017, "cybersecurity will not just be the purview of a single executive. With phishing and social engineering attacks—attacks that can circumvent many traditional security measures—gaining prominence, it'll require an organization-wide commitment, from the top down, to address."
2. IaaS and PaaS solutions will grow substantially
Enterprises will continue to push to utilizing cloud computing infrastructure-as-a-service (IaaS) and platform-as-a-service (PaaS) solutions, said Ray McKenzie, founder and principal of Red Beach Advisors management consulting group.
"These cloud computing companies, such as Amazon Web Services, Microsoft Azure, and Google Cloud Platform, allow organizations to use current technology at a fraction of the typical capital expenditure costs while being able to deploy solutions quickly," McKenzie said. "The trend will allow C-suite executives to focus on cutting-edge technology, lowering business costs and expenses, and move towards focusing on sales and marketing to meet their revenue goals."
3. The IT career path will become more defined
In 2017, the career path in IT—from operators to CIO and beyond—will become more formally defined and established, predicts Bask Iyer, senior vice president and CIO of VMware.
"IT practitioners who aspire to become future CIOs will have a clearer career growth path, including mentorship, certifications and accomplishments," Iyer said. "Furthermore, we will start to see more CIOs viewed as competitive candidates for CEO roles, especially in technology companies or those companies ready to be digitally transformed."
While today, about 75% of CIOs report to the CFO, that is likely to change, according to John Matthews, CIO of ExtraHop. "In 2017, expect the reporting structures and roles to shift as technology continues to expand its influence in the enterprise," Matthews said. "First, the lines that delineate that CIO and CTO role are increasingly blurry. With CTOs traditionally housed within product management and delivery, I expect to see the CIO role shift under this function in the years to come."
Original Article Posted at: Top 10 CXO Trends for 2017 on January 12, 2017