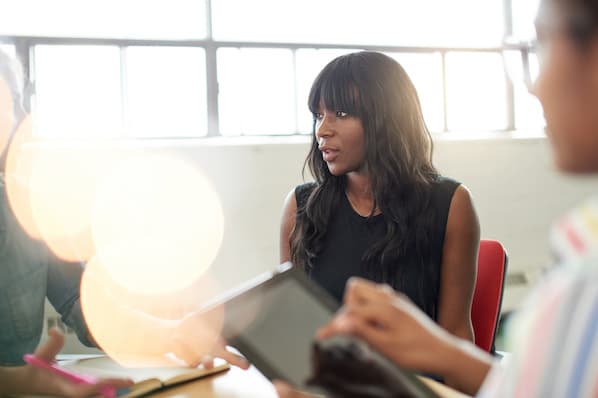 For entrepreneurs planning to start a home-based business, moving into a bigger home provides various benefits. Having a home office means you have a dedicated space to work, resulting in a better work-life balance. Additionally, the extra storage space is perfect to hold inventory. In this article, we explore the steps entrepreneurs should take to strike a balance between relocating and starting a business.
The expert team at Red Beach Advisors can help you develop business strategies for operations, digital transformation, project management, process improvement, and more!
Start Planning Early
Given that the moving process involves various moving pieces, planning is key to ensure you cover all the bases. That means you need to work on creating a business plan. After all, moving to a new location can present various lucrative business opportunities. By undertaking research, you can find in-demand products or services to center your business around. But, you'll need to ascertain whether the market has enough room for a new business like yours to garner a customer base and consistently grow over the years.
Additionally, pin down the expected costs for at least the first twelve months, which will include the start-up capital, cost of inventory, marketing, and more.
Determine Whether to Rent or Buy a Home
Similarly, you'll need to create a cost estimate of your relocation, which will include the cost of buying the new home, hiring movers, furniture, and affording necessities post-move.
If you're planning to fund the new home from the sale of the current one, you will need to begin both processes simultaneously. Additionally, you may need to allocate a part of your savings toward the down payment.
Perhaps this isn't the right time to purchase a home as you'd prefer to focus on starting your business. In this case, you can view online rental listings and filter homes by price, number of bathrooms and bedrooms, and more.
Delegate Responsibility
It's safe to assume that during this process, you'll have more on your plate than you can handle. Hence, it's best to delegate responsibility to qualified professionals, such as:
A Real Estate Agent: While working with a real estate agent may seem like a no-brainer, you should exercise discretion and ask several questions before selecting one. Using their expertise, a real estate agent can help you find the best properties that meet your needs and get a good price for your current home. Additionally, they'll manage the tedious task of overseeing paperwork, allowing you greater time to focus on business, and ensuring you're on track to have a successful launch post-move.
Freelancers: Whether it's designing a business website, helping with administrative tasks, or developing a digital presence, as reported by PAFIA, hiring freelancers will provide you with good results at an affordable cost.
But, before finalizing hiring decisions, you need to have a payroll system in place. Having a system in place will prevent you from exceeding budgets and keep track of all tax liabilities. Fortunately, there are several payroll services available to meet your needs. You can ask around to other businesses to get a sense of which providers are popular and provide the best service, but the one you ultimately choose needs to be the one that best suits your business's needs.
Additionally, if you're on a tight budget, there are various free tools on the market for you to explore. For instance, instead of hiring a full-time professional designer, you can DIY some of your own marketing materials, like a business logo. It's easy to make a custom logo with an app when you take advantage of a template library as well as other design features like fun fonts, images and a variety of color palettes. Plus, whatever you create can then be used in all marketing materials, the website, and on invoices.
Make the Move Easy
Moving day will be one of the most challenging days of this entire process. But, here are a few ways you can reduce some burden off your shoulders and make the experience easier:
Hire Movers: Movers do much more than simply transport goods. They undertake the responsibility of packing, loading, and unloading goods, in addition to arranging them as needed in your new home.
Declutter: Before the move, discard all excess goods from your home such as furniture, clothing, decorations, electronics, etc. The fewer belongings you have, the cheaper and faster the move will be.
Inform Utility Providers: Internet, cable, phone, water, gas, and electricity are utilities you'll want in your new home from day one. Before moving, connect with your providers and inform them of the exact date of the move. As some of these utilities will need to be set up again, you can schedule technicians to visit the home on move-in day itself.
Weeks leading up to the move will be hectic, no doubt, with you having to juggle multiple responsibilities at once. But whether you rent or buy, moving into a new home will provide the perfect foundation for you to pursue your entrepreneurship goals and build a successful business.
Contact the expert team at Red Beach Advisors can help you develop business strategies for operations, digital transformation, project management, process improvement, and more!