Article originally published in Recruiter.com on June 24, 2016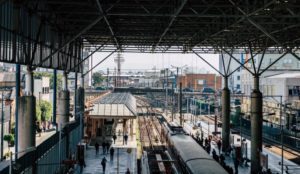 Welcome to Top 10, Recruiter.com's weekly rundown of the best of the best in recruiting! Every Friday, we release a list of some of our favorite people, things, and ideas dominating the industry. From awesome tech tools and cool companies to great books and powerful trends, no stone in the recruiting space will be left unturned.
This Week: Top 10 Talent Pipeline Tools
In today's hypercompetitive talent market, the best way to get ahead is to start early. Don't wait for reqs to open – build a talent pipeline first, and you'll have all the talent you need at your disposal when the time arises to fill a position.
Of course, building a talent pipeline is no mean feat. It's hard work sourcing all those candidates – let alone keeping tabs on them all once you have them in your pipeline! That's why we're taking some time today to highlight 10 tools that can help you create a better talent pipeline with (relative) ease.
And, before we begin, we just want to shout out Talent Tech Labs, which produces an indispensable "talent acquisition technology ecosystem" that surveys the TA tech landscape and collects the names of some of the best companies in the industry. We always use a mixture of personal knowledge, reader nominations, expert input, and extensive research to compile our Top 10 lists. This time around, Talent Tech Labs' ecosystem pointed us in the direction of a significant number of awesome tools. For that, we thank them.
1. LinkedIn
Say what you will about LinkedIn, but the fact is that it's the premier professional networking social media site. You can use other social media sites to do your talent scouting – and you should; never rely on LinkedIn alone – but LinkedIn is often the best way to reach out to people once you've located them on other sites. Not everyone is keen on recruiters spamming their DMs on Twitter. But on LinkedIn, it's perfectly appropriate.
With 433 million members, LinkedIn offers recruiters a great starting point for their pipelines. There are a lot of fish in this particular sea, so it's worth your while to cast your net a few times at the very least.
Learn more (on the off chance that you don't know about LinkedIn already).
2. Findly
Findly
Findly offers "self-growing talent pipelines," which sounds too good to be true. Luckily for you, it's not. With Findly, you add a button to your career page that job seekers can click to join your talent community. It takes just about 30 seconds for candidates to create profiles and connect their social media accounts, if they want. No hassle means more job seekers sign up – and you didn't have to do a thing.
Learn more.
3. The Predictive Index
The Predictive Index (PI) is a personality assessment, so it may not come to mind when you're thinking about talent pipelining tools, but it can actually serve a pretty critical role in your pipelining efforts – especially when it comes to matching the right candidates to the right jobs.
Here's how Ray McKenzie, founder and principal of Red Beach Advisors, uses the PI as part of his pipelining strategy: "The Predictive Index is a tool that allows a recruiter to assess a person's natural workplace behavior, talent, and fit and also compare their behavior and talent with a designed pattern for a position. In my background of leading organizations of hundreds of people, this tool has helped me greatly in placing people in the right positions, providing areas of coaching, and developing a pipeline of individuals for career-pathing or new positions. As I would list open positions, I would store a person's PI results and would see if they were a fit for a position currently listed or a future position coming up. Through the Predictive Index, I would have access to all applicants and their PIs, and I could see if any were a match."
Learn more.
4. Oracle HCM Solution
Oracle
You shouldn't just build pipelines for external talent – you should also be pipelining your internal talent. That's the best way to craft a strong succession plan. And because internal hires tend to cost less and require less training than their external counterparts, there's no reason why you shouldn't have a succession plan.
That's where Oracle comes in. Its human capital management (HCM) solution features robust succession planning capabilities, allowing you to identify both high-potential talent and the employees who are at risk of leaving soon. Use Oracle to outline meaningful career paths for your employees, and they'll thank you by sticking around longer and giving you their best work while they're at it.
Learn more.
5. Beamery
Beamery
Beamery wants to help you treat your candidates like customers – which is a pretty good way to approach your talent pipeline. The platform collects candidate data from the Internet for you, which means you spend less time entering data and more time leveraging it meaningfully. It also allows you to create automated workflows, which we thing is the single coolest part. Using what Beamery calls "Recipes," recruiters can set custom directives so that teammates are alerted, emails are triggered, or new actions are created automatically whenever specified events occur.
Learn more.
6. Archively
Archively
Install the Archively Chrome extension or browser bookmarklet, and you can use it to store candidate information from any page on the Web in your Archively database. With just one click, you have all the info you need at your fingertips. If that isn't the easiest way to actively source talent and add candidates to your pipeline, we don't know what is.
Learn more.
7. HireCanvas
hirecanvas
If you do a lot of college recruiting, HireCanvas is the pipelining tool for you. Bring HireCanvas's mobile app with you to your next college career fair, and you'll be able to turn interested students into potential candidates in seconds. From there, you can use HireCanvas to manage your relationships with these students until the day they graduate and you can then hand them a job offer.
Learn more.
8. SmashFly
SmashFly
Want to capture 1000 new candidate leads per day? SmashFly can help you do that.
The secret is in SmashFly's "Talent Network Forms," which let you capture candidate information quickly and without sending candidates through a maze-like ATS system. Plus, you can brand and customize the forms so that candidates receive different messaging depending on the campaigns you're running.
The forms are also mobile responsive, which means candidates can even opt into your talent network when they're on their smartphones. Given how many people are using their mobile devices to search for jobs today, that's an invaluable feature.
Learn more.
9. TalentCircles
TalentCircles
TalentCircles gets a lot right: It has a great tagging system, it lets you conduct live video interviews with candidates directly through the platform, and it gives you the option to greet new members of your talent community with a branded message. What we really want to call out, though, are the platform's namesake circles. You can sort candidates into a number of different "circles" depending on your recruiting needs, which makes sorting all the people in your pipeline a total breeze.
Oh, and we'd be remiss if we didn't mention that you can also use TalentCircles to share questionnaires both within your pipeline and outside. Score candidates' responses to these questionnaires, and presto – you've pre-qualified them all.
Learn more.
10. Your Telephone!
Phone
This might be our favorite reader nomination we've ever received for a Top 10. It's so simple, but it's the kind of thing we often overlook in our scramble to adapt the newest and coolest tech.
Sometimes, the best tool in a recruiter's arsenal is a good, old-fashioned telephone.
Here's Keith Johnstone, marketing manager at Peak Sales Recruiting, the man responsible for convincing us to add telephones to our list of talent pipelining tools:
"The top, most effective tool that recruiters can use to build better, larger, and more qualified pools of candidates is the phone! Yes, picking up the phone, calling candidates, and proactively prescreening them to ensure they have the skills, experiences, and track records of success necessary for the role is the most effective way to build a talent pipeline with qualified people.
"The reality is that candidates today get more and more emails. In fact, in 2015, the number of emails sent and received per day totaled more than 205 billion. This figure is expected to grow at an average annual rate of 3 percent over the next four years, reaching more than 246 billion by the end of 2019. A recruiter who relies on emailing candidates to get vital information on suitability for the role they're recruiting for is wasting valuable time – and may be setting themselves up for failure."
For the full article go to https://www.recruiter.com/i/recruiters-top-10-tools-for-building-a-strong-talent-pipeline/