Entrepreneurs are, as a rule, dreamers. They know how to see an idea for everything it could be, and are willing to put in the work to try and get it there. Few of us factor setbacks into our grand visions, but they're a common part of the business journey – and by no means do they suggest that success is out of reach. However, the disappointment and disillusionment that can come with them can rock your confidence and make it harder to keep moving forward.
Red Beach Advisors understands this, and we also know that business owners who manage to pick up the pieces after a setback often go on to thrive. That's why we've created this guide. The following information is designed to help you identify what went wrong, strategize for the future, and enact a business plan that will prevent more issues going forward:
Identifying Weaknesses
Before you can fix problems, you need to know what they are. Take some time to honestly reflect on where your business has gone wrong. This could be anything from mismanaging finances to ineffective marketing, and more. Remember, the goal of this exercise is not to feel guilty or ashamed about past choices – it's to prepare you to make better, more effective choices in the future. You don't need to beat yourself up in order to grow.
After all, it's perfectly conceivable that the problems with your business were largely out of your control. Fluctuations in the market, client interest, and competition can hold you back without your business necessarily doing anything wrong. However, there's still room to improve in the future, even if this was the case for your business. For example, you can look into earning an MBA online to build up your business knowledge. The more informed you are, the better prepared you'll be to address – and avoid – these types of issues in the future.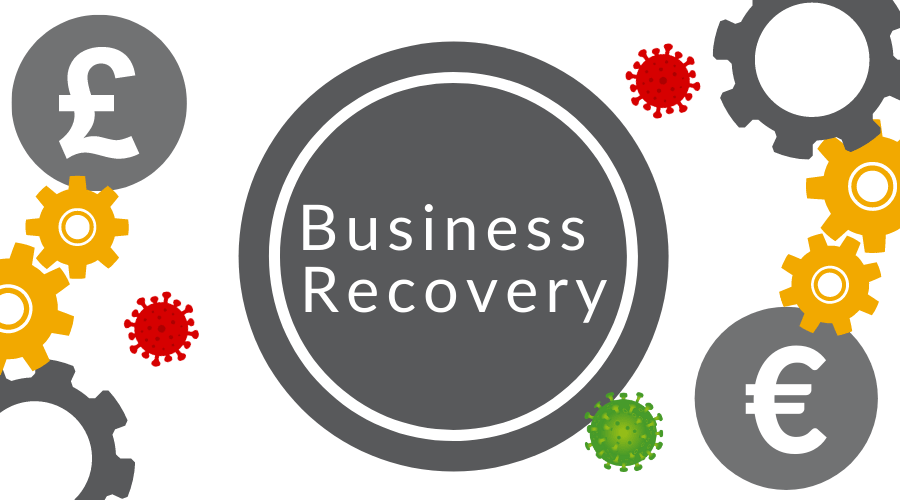 Strategize Solutions
Next, take some time to think about how you could create solutions to those (and other) issues, should they arise again in the future. Although business owners often feel an urge to do everything on their own, this is where tools and your team can really come in handy. Think about what kind of software and services you can turn to to improve your workflow and automate processes that held your business back before. This is a great way to free up time and mental headspace that can be put to better use elsewhere.
You should also use this opportunity to think about the members of your team and what kind of strengths they bring to the table. For example, if you have an assistant who's also a marketing pro, consider talking to them about a promotion with additional responsibilities. This is a phenomenal way to reward hard work with higher pay while also giving your business the boost it needs to thrive.
Set Recovery Goals
Next, come up with some specific, achievable goals for your business's recovery. Use SMART (Specific, Measurable, Achievable, Realistic, Time-Bound) goal principals to build these goals in order to give yourself the best shot at success. When your goals fit into these categories, you know – with confidence – that you have an honest chance of reaching them.
SMART goal setting also puts you in a better position for following through. Since you factor timeliness into your goal creation, you go in with a specific deadline in mind. This helps you pace yourself, and also ensure you're not creating endless goals that can never truly be reached. Limits like these create much-needed structure, empowering you to strive for your goal and reassess your approach when necessary.
Create Your Gameplan
Once you have your goals in mind, come up with a clear roadmap for how you'll reach them. This process should be detailed and extensive. Work with your team or an advisor to come up with potential obstacles that may arise, and decide exactly how you'll address them if – and when – they do. You should also come up with some signs that a particular solution isn't working, and what your backup plan will be in that event.

This can feel like overplanning, but that's not really the case. Even if you don't perfectly follow the plan when these instances arise, the act of thinking ahead can make a massive difference. It's a phenomenal way to ensure you're prepared, and it can help you feel more confident in your abilities after a setback. Moreover, it makes you more likely to achieve your ultimate goals.
Finally, it's important to remember that you shouldn't let setbacks define you. Although they may mean your journey is longer or more complicated than you'd originally imagined, they're far from dream enders. We hope this article inspires you to keep pushing toward your goals so you can create the business you've been dreaming of!
Looking for advice tailored to your situation? Contact Red Beach Advisors today!