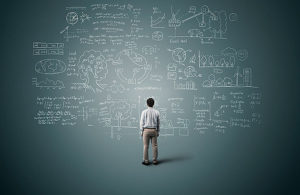 Original Article Posted at Entrepreneur – 'People Analytics' on February 13, 2017
"Data tells a compelling story — way more compelling than whatever I can articulate," Maia Josebachvili, vice president of strategy, marketing and people at the recruitment software company, Greenhouse, told me.
Josebachvilli is like so many others today who are striving to make their workplaces better. And, in that context, she described to me how her team members noticed immediately the difference people analytics could make at a growing company like theirs.
"We found that we could give the same advice to a manager over and over again, but they didn't always listen," she said. "However, once we started sharing metrics and backing our statements up with data, our managers became incredibly invested in the results.
"People analytics" involves the use of data to make decisions about company practices and processes. "With the help of people analytics," Josebachvili continued, during our conversation, "our managers now feel truly responsible and empowered to own the engagement of their teams."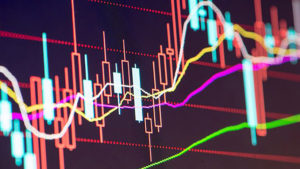 As more leaders make this same discovery, people analytics — which is reshaping human resources practices — will become a bigger part of how business is done. In fact, according to the Global Human Capital Trends 2016 report from Deloitte University Press, 32 percent of the more than 7,000 companies surveyed said they were ready to start using people analytics. That's an increase from just 24 percent of companies in 2015.
However, many business leaders remain hesitant to start a widespread use of data tools. Especially for a startup, such tools might seem unnecessary or too expensive.
That's a shame because, in actuality, using data to inform talent-management decisions helps companies dodge costly mistakes. Here are five wasteful situations that using people analytics could help companies avoid:
1. A poor candidate experience
When job-seekers coming out of the hiring process are unhappy, the result can be damage to the organization's reputation as an employer and damage to its overall brand.
In fact, according to a May 2015 CareerBuilder study of more than 5,000 American employees, 69 percent of respondents said they were less likely to buy from an organization after a bad interview experience.
Similarly, when Josebachvili and her colleagues looked at data from their recruiting process, they were understandably dismayed to uncover a poor candidate experience. "We found that one of our KPIs, our candidate experience score, was not as high as we wanted it to be," she said. "The recruiting team dug into the data, assessed any existing problems and potential opportunities, created a plan and was able to raise the percentage of happy candidates by 13 percent in just one quarter."
Related: How Google Uses People Analytics to Create a Great Workplace
2. Mismatched employees
For a growing company, every hire matters. Choosing the wrong person for a role affects the team's productivity and inevitably leads to more resources being wasted as you look for a replacement. Luckily, there are now people analytics tools that help companies make better decisions.
Ray McKenzie, founder and principal of Red Beach Advisors, based in Los Angeles, Calif., said he uses Predictive Index to guide his hiring decisions. The tool employs behavioral, skills and cognitive assessments to provide unbiased insights about job-seekers.
"Implementing people analytics has helped me place individuals in correct roles within my company," McKenzie told me. "By positioning the individual properly, I receive a better work output from their efforts. People are in roles they enjoy; the workplace is happier. Employees have a sense of self-gratification and accomplishment. It's a win-win for everyone."
Original Article Posted at Entrepreneur – 'People Analytics' on February 13, 2017