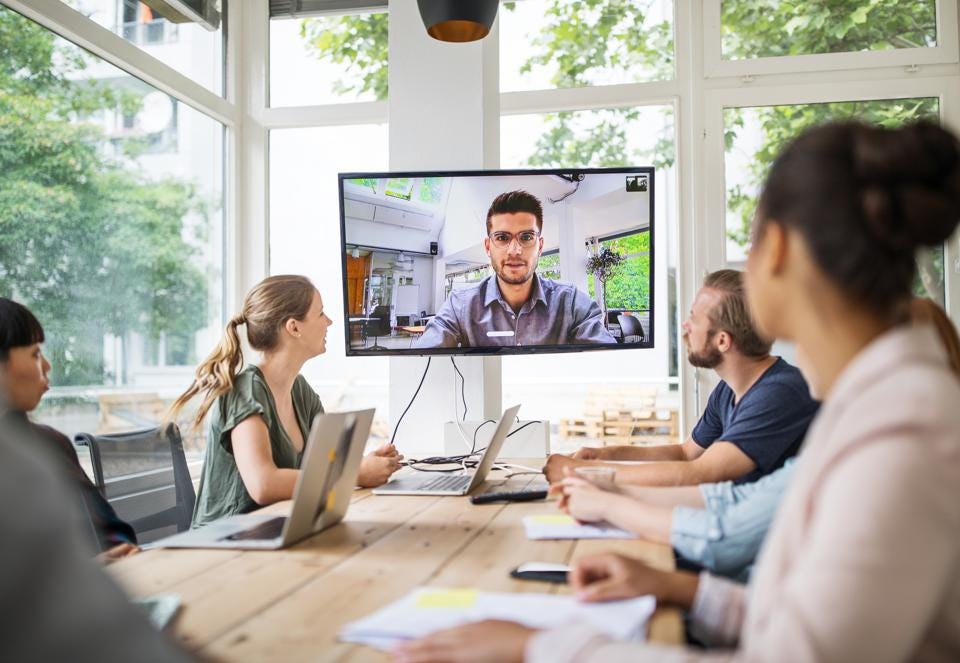 We've started to see a change in how companies have been operating in recent years. Many places have made the switch to the hybrid model where a portion of employees are working remotely or working in and out of the office. We're lucky that we live in a day and age where technology has advanced to ensure we can use this method.
If you're considering creating your own hybrid team, there are several things you'll need to implement to have your employees functioning productively. Perhaps you've already initiated the hybrid method, and you're questioning whether you can do it even better.
To help you with this, we've listed some key indicators of a high-functioning hybrid team:
What Makes a High-Functioning Hybrid Team?
Effective leadership is essential when running a functional hybrid team. You have to ensure that every employee is treated fairly and understands what's expected of them. While managing a hybrid team may seem overwhelming, there are specific ways you can maintain a productive hybrid team:
Communication
Good communication is vital in the workplace. With half or most of your employees working remotely, communication will need to be at an all-time high. You'll need to initiate clear and open contact to reduce the risk of your employees misunderstanding their tasks. This way, you're ensuring they understand their roles.
Implement an open door policy. Your employees should feel comfortable reaching out to you when they have questions.
We suggest having weekly meetings. Thankfully, video conferencing is the new fad. Zoom, Google Meet, and Webex are some of the best video conferencing software this year. You can use video conferencing to review schedules, explain what your employees will be working on that week, and prioritize their goals. Take the opportunity to answer any questions your team may have. Doing so can minimize work delays and enhance the productivity of your employees.
Expectations
It's integral that your team understands what the company's expectations are. You can start this step by talking to your employees about creating new practices or protocols as you are all adapting to the hybrid method. During this conversation, you can go over some important points, such as:
Aspects of the workplace that need to be adapted
The company's strategy development
How you will all communicate
The days you'll have meetings
How to access specific information
You can also discuss the work hours and flexibility of your employees and what's to be expected. When setting these specific goals, keep in mind that you should be building a new work culture focused on the best ways to be productive.
Flexibility
You need to have flexibility in mind to have a successful hybrid team. Both you and your team should be ready to adapt whenever required. If you or an employee need to work from home, you must ensure their job can be done remotely. That's why it's essential to design your hybrid model with flexible jobs.
Most people who are used to working in offices don't expect flexibility to come easily. Be the change and offer that option to your team when needed. It's almost 2023, and we've learned that we can do almost anything remotely. You have to ensure you have the right tech, such as video conferencing software and workflow management platforms.
Inclusion
A hybrid work environment should feel inclusive and fair. You don't want your employees to feel left out or ostracised. Your team will be stronger when every member feels included.
A recruiting agency in Toronto has said, "Finding the right fit for your company is important." Take the time to create some team-building exercises and collaboration. When your employees are comfortable with one another and feel like they're part of the team, you'll notice a much more positive and productive work environment.
Support
As a leader, supporting your team is pivotal in ensuring things run smoothly. You don't want them to feel stressed or burned out, as this could affect the rhythm of the rest of your team. Look out for signs of stress and create a mental health focus for your employees. These times are as stressful as ever.
It can be challenging to spot an employee's struggle when you're busy. Try to keep an eye out, and be mindful of those who wish to work from home or spend less time in the office. Your team should feel supported, not forced to work under strenuous conditions.
Creating a hybrid team can be challenging. You're essentially trying to make each piece of the puzzle work to get to the bigger picture. By infusing the above tips into your hybrid model, your company will be on its way to a successful future.
To explore developing your hybrid team and review your current company practices, please contact Red Beach Advisors at info@redbeachadvisors.com to discuss implementing best practices within your business.