Original Article Posted: https://www.informationweek.com/devops/how-mid-size-firms-can-overcome-devops-challenges/a/d-id/1332674
Wedged between resource-rich global giants and nimble small firms, many mid-size enterprises struggle to achieve success. Here are the best ways of addressing this problem.
Mid-size enterprises hoping to use DevOps to its full potential face unique challenges not usually encountered by their larger and smaller counterparts. "These organizations often have difficulty undertaking an end-to-end transformation, as the business frequently does not see the immediate value that the large organization sees," said Mike Wolf, managing director, digital enablement, for professional services firm KPMG.
Mid-sized enterprises often make the mistake of changing their culture, yet not fully explaining the shift's impact on managers and employees. "If a business moves from a traditional environment to DevOps, it can cause confusion," observed Ray McKenzie, founder and managing director of Red Beach Advisors, a business management and consulting organization. "It can alienate employees and team members; it can reduce productivity and morale." The best approach, he noted, "is to be open, explain roles, explain changes, and explain how things will be done within the new culture."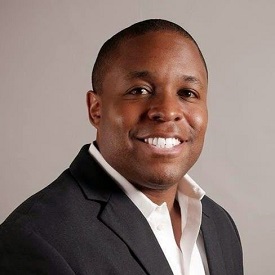 Mid-sized enterprises also need to inform their staff about the various intricacies and quirks of the culture. "The teams should understand what the core principles are surrounding automation, collaboration and feedback," McKenzie stated. "The teams should also understand what tools are used to evaluate proper tooling to complete tasks and initiatives."
Mid-size enterprises adopting DevOps should always place a focus on continued learning and innovation. "There are new approaches, systems, tooling and code being used regularly on various platforms and each should be evaluated before introduced it into your environment," McKenzie recommended. "Developing a standard way or framework of operations is key to the growth, development and release of code to the infrastructure."
To learn more, check out these recent InformationWeek articles.
ITIL, DevOps, Whatever – The Labels Don't Matter
DevOps 101: Adopt Continuous Innovation
Where is My Job Title in Scrum?
Original Article Posted: https://www.informationweek.com/devops/how-mid-size-firms-can-overcome-devops-challenges/a/d-id/1332674