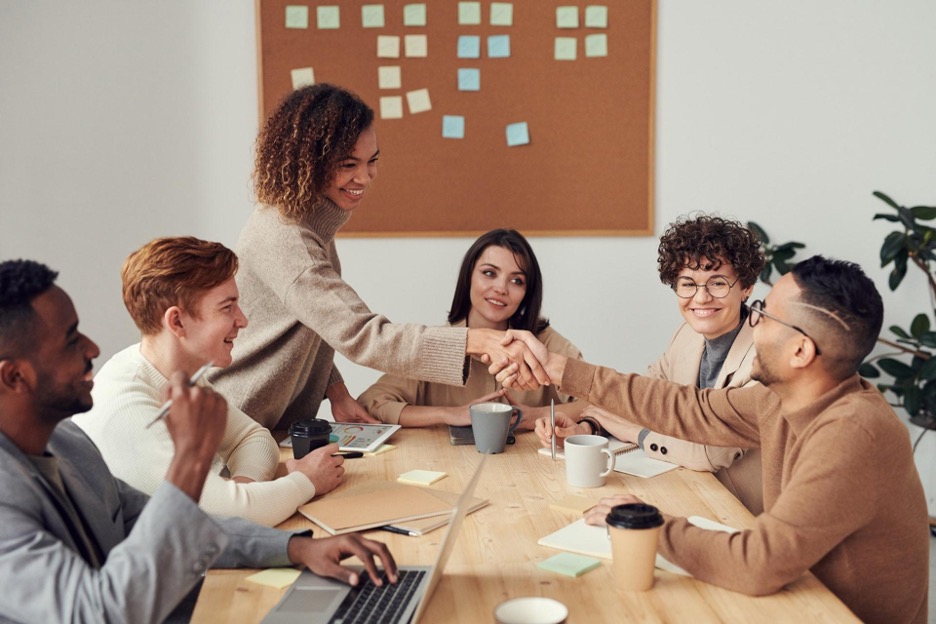 You're struggling with a problem within your business, and you don't know how to move past it. Perhaps you've thought about hiring a consultant for help, but you don't quite know how to start the process. Or maybe you think things will just change on their own given enough time – only as time goes by, your business's financial outlook begins to look even dimmer, instead of brighter. Finally, you decide it's time to ask for help. While that's never easy, it's a clear sign of maturity – both as an adult and as a business owner. Now, it's just a matter of implementing that decision.
Whether you're interested in seeking venture capital funding or you're looking to better support your employees by improving your human resources department, these tips from Red Beach Advisors will help you figure out when to hire a consultant and which type you need.
When Do You Need a Consultant?
Before you begin budgeting for consulting services, you should take the time to figure out if you absolutely need a consultant to solve the problem you want to address. Asking yourself the right questions can help. For instance, do you personally lack the business expertise to solve the issue? Have you already tried working with your team to come up with solutions? Are you about to take on a high-pressure task, like applying for your one shot at investor financing?
You will need to take some prior steps to prepare for working with your consultant.
For one thing, designate platforms to help you better understand your consultant's billable hours and ensure productivity, as well as be able to pay their invoices faster. Financial software can also give you better visibility on projects and the time and expenses that go with them so you can make better decisions overall. 
Marketing Consultants
Do you feel like your company's message isn't reaching the right people? You might want to bring a marketing consultant on board to better target your outreach. Worksion states that a marketing consultant can assist you with lots of essential projects, from market research to social media management to public relations. A marketing consultant hourly rate should also include instructions for strategy execution and implementation.
Quick tip: obviously, marketing is necessary, but it can also be expensive – especially when you're already thinking about hiring multiple consultants. So it's important to save money where you can. That means doing a little research so that you can take advantage of free online resources, whether that's sharing marketing posts via social media or using a free tool to compress PDF​ files to avoid overloading potential customers' inboxes.
Financial Pros
Naturally, your business needs to draw in sustainable revenue. Additionally, you need to manage your profits wisely in order to not only sustain but grow your company. If you're concerned about either of these responsibilities, working with a financial consultant can help you turn things around. BusinessBlogs states that a financial consultant can provide you with accurate financial projections, help you streamline your internal accounting system to track expenses, and show you how to avoid mismanaging funds.
Human Resources Specialists
Do you want to invest in your employees, develop their strengths, and create a better internal culture at your business? Working with a human resources consultant could be the answer. A great HR consultant can not only help you recruit amazing new team members, they can also show you how to train your team, improve employee relations, recognize and reward employees who go above and beyond, and make sure that you are always complying with relevant labor laws.
Strategy Experts
What if you're ready for a major business strategy overhaul? This is a big undertaking, and collaborating with a business strategy consultant can help you navigate the process with ease. Business strategy consultants possess a wide range of skills, and they primarily work with executives and managers to evaluate your business's standing, recommend growth tactics, and hone in on process and workflow changes that will enable you to reach your new objectives. An effective strategy consultant has a results-oriented outlook and can contribute fresh ideas to your business.
Finding the right consultant for your company's needs can be stressful and confusing – especially when you're first getting started and feeling uncertain as to how to navigate these unfamiliar waters! But connecting with a consultant who deeply understands your problems can completely transform your business. In the long run, it's an excellent and essential investment in your business's financial future. With this guide, you'll be able to work with a consultant who can create personalized, long-term solutions for your business.
Red Beach Advisors partners with businesses to understand their industry and needs, evaluate their market and competitors, and understand the direction of the business to develop proper solutions for the organization. Call (424) 247-6143.