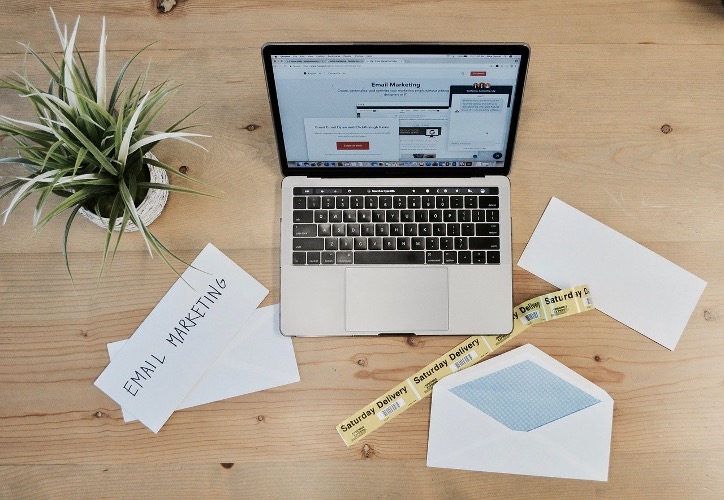 The world is dealing with COVID-19, a global health pandemic, and no one knows how long it is going to last. What we do know is that we need to adjust to the situation, as individuals and as business people. The spread of the corona virus is forcing brands worldwide to adjust their marketing strategies. Email is a perfect channel with unparalleled potential in times like these. Still, many marketers aren't sure how to approach email marketing during crisis.
Everyone's inbox is filling with notifications concerning corona visrus. At the same time, people are becoming skeptical of the emails they are receiving, and that's completely understandable. Email marketing teams have a responsibility to keep customers and prospects informed and show compassion in times of trouble. However, many of them are still trying to figure out how this situation affects their email program. Is it okay to keep sending promotional emails? If so, how do you adjust them?
Do not give up on email marketing during crisis
Going through a period of crisis doesn't mean your brand shouldn't stay visible. Digital marketing experts agree that you shouldn't miss out on the benefits of email marketing for fear of being inappropriate or insensitive.
Not everyone has an account on every social media platform but (almost) everyone has an email address. People can also forward your emails to friends and keep spreading the message. Email helps you stay connected with your customers and strengthen your relationship.
However, the risk of alienating people by marketing as usual during a crisis exists. Therefore, it is important to be extra cautious. Here are some general rules marketers should follow.
Stay positive
In times of uncertainty, customers need someone they can trust. They are sitting at home, overwhelmed with terrifying news coming from every corner of the planet. People are anxious, worried about their loved ones, or even ill. What your audiences need right now is some positivity. Show that you're in this together and that you look forward to better times.
Take the situation seriously
Keep in mind that positivity doesn't mean writing funny or witty content. Most people are not in the mood for jokes. You need to find the right balance without going overboard with your email marketing during crisis. You should show that you are aware of the impact the crisis has on your community, customers, and followers. In case you are currently running any insensitive marketing campaigns, such as contests, in-person workshops or conferences, put them on pause until the crisis is over.
Adjust your tone
Your language should be serious and clear. Business writing classes can help you improve your email writing skills and learn how to adjust your tone. A serious situation requires a serious voice, even if this is not your brand's typical voice. If your usual tone is jolly or humorous, some adjustments are recommendable.
Show your customers that you care
Whatever your emails are about, you need to be considerate. Expressing empathy and inspiring hope in a tasteful manner is key to successful email marketing in times of crisis. Your audience may be upset, depressed, or in danger. They may find some comfort knowing that you care about them and their family.
Help as much as you can
Email marketing isn't only about increasing your brand awareness. It is about your clients as well. Is there a way you can help those suffering from the crisis with your product/service? If there is, now is the time to be generous. This way, not only will you do the right thing, but you'll also connect with your audience on a much deeper level. People have respect for brands that genuinely care about them.
Set up a relief fund for people affected by the crisis;
Instead of raising prices, discount your product/service;
Give away your product/service for free to those most affected by the crisis;
Help your audience deal with or understand the crisis with educational content from a trusted source.
Show how you are dealing with the crisis
Many people will want to know what measures you are taking to protect the health, safety, and overall wellbeing of the community. For example, explain to your customers what measures you're taking to improve customer service and keep customers and employees safe during the crisis.
Act immediately
Waiting too long to update your audience with relevant information is counterproductive – it looks unprofessional and can have a negative effect on your brand reputation. Your customers may feel disappointed and even assume you're not taking this crisis seriously unless they hear from you.
Check your automated or triggered emails
During critical times, your message can be perceived in a different way than it normally would. Therefore, take the time to look closely at all the automated or triggered emails a subscriber might receive during this period. A lot of messages that would otherwise be appropriate can easily come across as insensitive or irrelevant. Also, ask a professional to revise and proofread your emails to make sure they are error-free.
Avoid too many CTAs and images
Excess calls-to-action or secondary messages diminish the importance of the main message you are trying to convey. Include a point of reference for those who need more information or navigate them to your site instead. Also, sending an email that contains images only is a mistake because some people may not be able to see your message.
Keep your deliverability strong
To avoid high-volume sends that do not fit into your usual pattern, break them up into smaller batches you can send over several days. Also, don't send emails to your entire database. Furthermore, closely monitor your inbox placement and complaints because any increase in the number of complaints can reduce your chances of reaching audiences beyond these one-off messages.
Check your statistics and monitor them
Regularly check your statistics to know whether your email marketing during crisis works or not. Knowing what your audience thinks about your brand and your communication will tell you what you've done right and what aspects need improvement.