Developing a content strategy is a key to business growth. Ever wondered-In how many forms do we digest the content from Google? Blogs, podcasts, videos, infographics and the list goes on. Want to dig deeper into the numbers? Here have a look at the content marketing statistics.

All this can be done with the help of the Content Management System. To develop a robust CMS you require a content strategy.

https://www.redbeachadvisors.comContent strategy bridges the gap between content development and business objective.

While it is often confused with a content marketing strategy. But both are totally different.

Content marketing is a subset of the content strategy. 
Content strategy is a broad term that encompasses the best customer experience.

This is because 'CUSTOMER' is the lifeline of any business, be it a service or product provider.

Here are customer-centric 5 steps that I consider very essential for a content strategy.

Set parameters and define your goal.
Know your target audience and create a buyer persona.
Run a content audit and repurpose the content.
Choose a content management system.
Brainstorm content ideas and decide about the type of content to be created.
Sit with a cup of coffee and snacks and get ready to explore!

Set parameters and define your goal.
You need to be very clear in your mind that setting a content strategy covers the content marketing plan. Content strategy is itself a subset of business goals.

'Goal' signifies the ultimate outcome of your marketing strategies. It is necessary to fix the goals before planning.

There is a subtle difference between a plan and a strategy.

A strategy is needed to accomplish a plan as it always lays the reasons behind the things and answers the question ' WHY' whereas planning answers the question 'HOW'.

Content strategy is a blueprint that lays out how content will be used to accomplish business goals. It answers the six 'W's

| | |
| --- | --- |
| Question | Target/objective |
| Why should the content be published? | Outcome of publishing |
| Where are we going to publish this content? | Segmentation of the market. |
| When should we roll out this content to viewers? | Competition study |
| Who do we want to see? | Target customers |
| What reaction are we hoping to receive from the content? | CTA |
| What do we do with the content after we've published it? | Review and re-publish |
Know your target audience and create a buyer persona.
Before going any step further you need to analyze who your probable customers will be.

Defining your content's target audience is known as a buyer persona.

For eg, if your target audience is small kids then you might prefer to deliver content in video format, if they belong to a class of working people then you might prefer a blog or a podcast.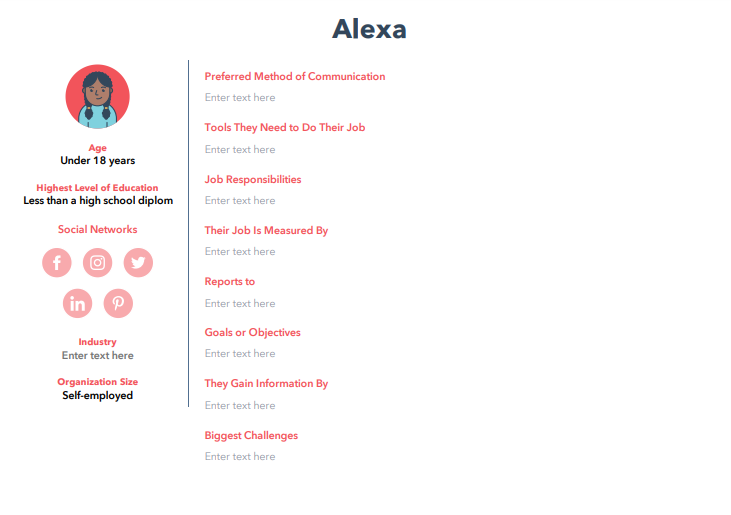 This one is the example I developed using Hubspot.

Each step of your strategy should prompt the customer to make the next move and finally motivate him to purchase.

It is the role of the content strategist to make it a pleasurable journey for the customer.

Run a content audit and repurpose the content.
It is possible to target different customers by presenting the same content in a different form.

For eg, a blog post might be converted into a video or a video into a podcast.

Of course, you need to make some value addition to it depending on the media used.

This is technically referred to as 'repurposing the content.'

What happens due to repurposing the content is that:

The format of the content is changed. Sometimes it can help to drive new traffic to the site.
The target audience for the content changes.
You can prepare a calendar for yourself and keep track of what exactly brought in more customers for you. This can help you in optimizing the content.

It also helps you visualize your content strategy over a period of time and stay organized.

It can also help you to prioritize your budgets for spending on social media campaigns and accordingly you can plan your social media marketing efforts.

This can be based on channel viz, Facebook, twitter, youtube, etc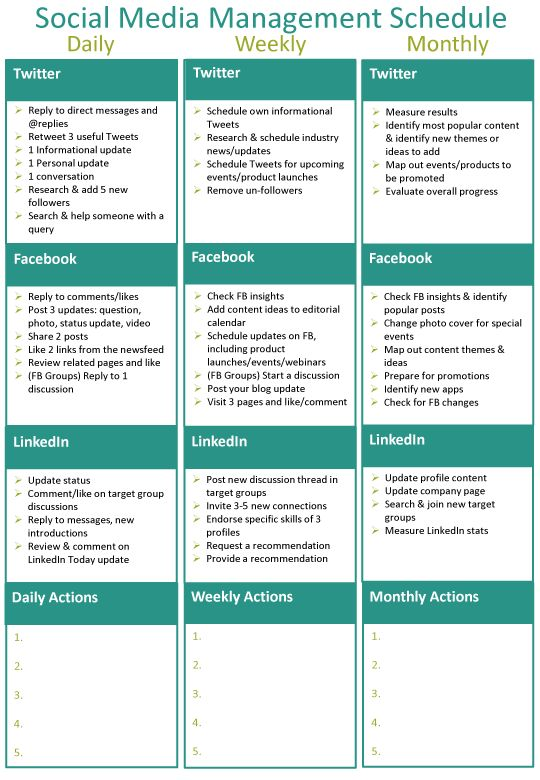 Source: Pinterest

Or it can be on a month to month basis. Later on, you can merge it with the help of excel to see how the overall social media performance was.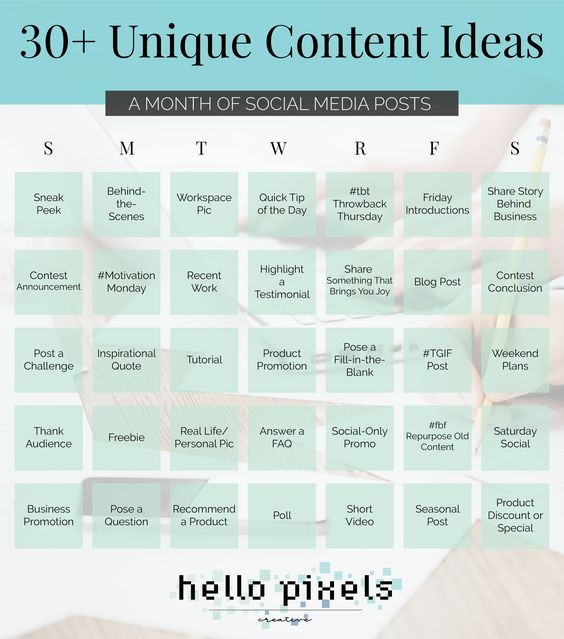 Source: Pinterest

Choose a content management system.
There is a need for a platform that streamlines both- web design and content publishing. CMS exactly fulfills this need and stores all web content in one place.

It allows us to create, edit and manage the main website pages on a single interface.

Often CMS offers plugins and tools to make site effective and help us to rank better.

Some of the best CMS platforms are WordPress, Drupal, and Joomla.
Of course, there are plenty of other options to explore.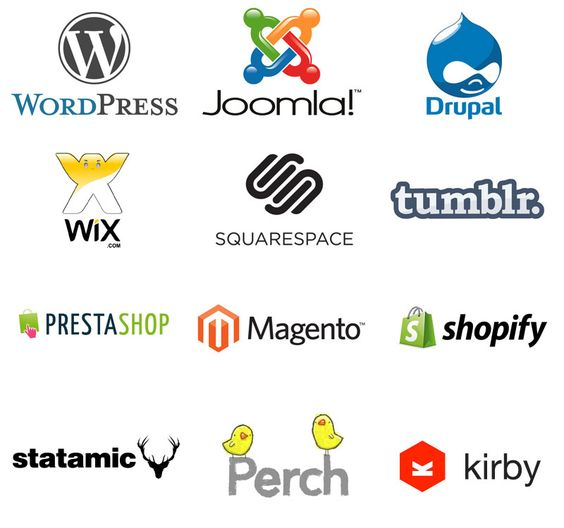 Source: Pinterest

The main benefits of a Content Management System are:
No need to learn codes, it has ready-made templates to build the site.
Faster installation and upgrades.
It is very easy to operate. So even a non-technical person can operate it.
You can set different user permissions for access which makes it a safer option.
The most important thing is that it is SEO friendly.
Lots of plugins are available to increase the efficiency of the site.
Brainstorm content ideas and decide about the type of content to be created.
Our Brain creates 4 thoughts every four minutes. Apart from the type of content to be created it is necessary to shortlist the topics for which we are going to create the content.
You can use the Google keyword planner to generate keyword ideas. Also, you can get ideas about the topic by viewing 'people also search' or just by looking for auto-suggestions by Google when you type a particular word.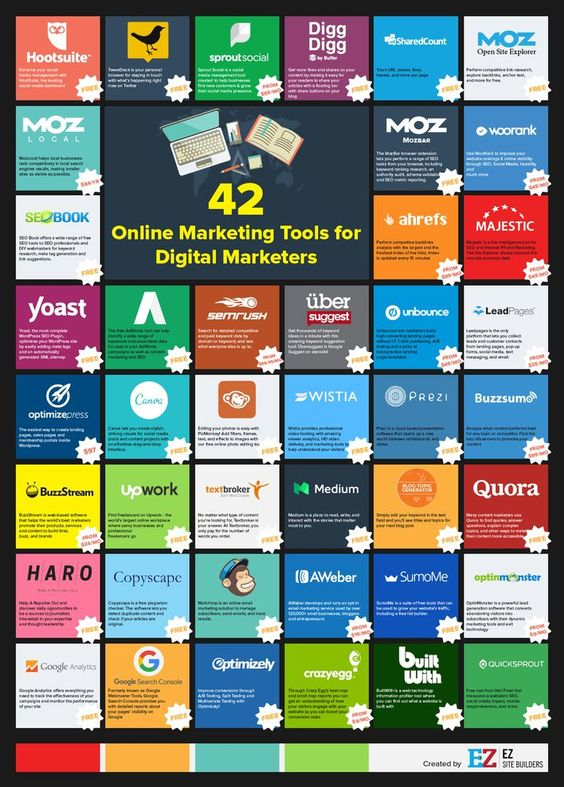 Source: Pinterest

There are also tools like BuzzSumo, Feedly, BlogAbout which you can use for content ideas.
Once you have got the idea about the topic you need to think about how you are going to project it to the audience. Depending on your audience you can select the way of presentation.

CONCLUSION:

You can use a wide variety of tools suggested above and develop a content strategy for your organization.

No matter what topic you select for your campaign or the tool you use if it does not serve the purpose of being useful to the people, if it is not accessible, then it is of no use.

So while developing a Content strategy much attention needs to be given to the fact about the key component – 'customers'.

The more you concentrate on the core concept and maximising the user experience, better will be your content strategy and the results you expect therefrom.

Do let us know how you prepare your content strategy and which tools do you use in the comments section.

Sharing is caring!
Author Bio: I'm Chris Wagner, Head of Content @ HostingPill. I regularly write about Hosting, Web servers and WordPress. I have more than 9 years Industry experience.