Original Article Posted February 22, 2017 at 8 Ways Technology Improving Health
We hear all the time about how technology is bad for us. Since the introduction of computers. Even people working on App Development have the same issues, we spend more time sitting at a desk than moving around at work. We have created this sedentary lifestyle that is causing havoc in our overall life.
What if I were to tell you that technology has produced benefits? Would you believe me if I said that technology is good for your health?
Most of you wouldn't look at first. Well, you may be able to think of a couple of ways that the computer has helped, but you are still stuck on all the negatives that 'experts' have shared in the past. The problem with the 'experts' is that they are only focused on the negatives. They haven't looked at so many of the benefits.
So, that's what we'll do today. We'll consider all the ways that technology improves our health. We'll discuss just how it has boosted results in certain areas of healthcare and what it does for us daily.
Technology Is Everywhere in Medicine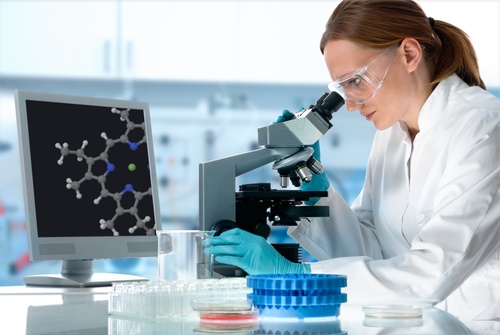 Before we do move onto all the benefits, it's worth discussing just how technology is used. It is found everywhere in medicine. Think about the x-ray machines, MRI scanners, and even the research equipment used daily.
There are people using it every day of the week to find cures to ailments, discover why diseases spread and creating ways to prevent the diseases. There are individuals performing tasks far more accurately than they ever did before, with keyhole surgery now a popular option for some of the most routine medical needs.
And the technology isn't just in the hospital. It's used in your own doctor's office and even at home. It's used to prolong life and create a better quality of life for those on around the clock care.
The improvements don't just lead to better physical health. They support better mental health, which in turn improves the physical health. Technology improves connections and relationships, offering support to everyone.
We can't get rid of technology. If we did, we would suffer greatly. Here are just eight ways that technology is improving our health and our lives.
It Pushes Us to Do More Activity
Sure, technology has led to us sitting more. And sitting is the new smoking when it comes to health problems. However, technology has also helped to push us to do more activity.
We just must take the examples of the Fitbit, pedometers, and apps that track our steps. They all encourage us to meet our daily targets—setting personal targets to get us to walk more and meet the goals that we know are realistic to us. While there is the goal to walk at least 10,000 steps a day, that just doesn't seem realistic for many. The pedometers and smartphone apps give us more control.
The chances are that as we get closer to a goal, we're going to work harder to achieve it. We see how we do daily and look for ways to improve the chances of meeting those goals. They don't mean getting to the gym daily. They just involve getting out and doing more like the team at Techwitty . Some can involve doing home workouts and even walk on the spot to increase our step count.
There isn't much that we need to do to set up these pieces of technology. Most of them involve some type of phone app or computer software just to sign up and create free accounts. We sync devices, and we get to go off and work our ways to being healthier and fitter.
The devices also come with different settings. Some are just designed to count your steps. They're basic items to get you to do a little more throughout the day. Those who want to increase the amount of exercise they do and track their heart rate will be able to get more advanced options. Some will have exercise modes, count stairs, count calories burned, and even monitor your sleep.
The aim for so many of these new devices isn't just to improve your activity levels. They are there to improve your overall lifestyle. Devices are set to help you live a healthier and more fulfilling life, helping you monitor your sleep patterns and make sure you drink enough water throughout the day. There's more to them than just improving one element of your life and making sure your whole body and mind are working together to create a better quality of life.
These apps and devices can also monitor your weight loss efforts. They help you stick within a healthy BMI, so you focus on protecting your heart health. You will feel better for it, knowing that you can keep yourself from accidentally going over regarding calories throughout the day or over a certain weight. Of course, being within a healthy weight range is essential to help keep yourself healthy overall.
These are all personal devices. There's no major cost for them, with many of them available for less than $200. Some of the apps are completely free to download, so you don't even need to spend a penny on technology to improve your health.
You can view the entire article at: https://www.positivehealthwellness.com/fitness/8-ways-technology-improving-health/