What is the fiercest area of competition among businesses today? It's not just acquiring new customers, but instead, customer experience has become the most competitive area that can make or break any company's success. Customer experience includes both customer service and customer engagement, so this category encompasses a broad field of factors to attend to. Studies have revealed that 43% of small businesses consider improving their customer experience a top strategy for increasing revenue.
Just as you use technology to streamline other aspects of your business, such as accounting and sales chains, there are straightforward tools and tricks you can employ to maintain or improve your multi-faceted customer experience.
In this article, we will take a look at three ways to hone your business's customer experience for the greatest efficiency and ease. We will also explore why making customer experience a priority can help your company thrive, improve revenue, and retain more customers.
First, let's take a look at the customer experience itself.
What is Customer Experience?
Customer experience, in a nutshell, is the impression that your customers will have of your brand in its entirety. This is an impression that takes into account many factors, and relates to all stages of the customer's journey. Whatever impression your brand makes on a customer will impact bottom line factors, including revenue.
The two main aspects of the customer experience journey are the product on offer and the people they have interacted with. An enthusiastic sales representative pitch or a prompt reply to a customer service inquiry will leave the customer with a favorable impression. An interaction with a rude or apathetic employee, meanwhile, will hurt your brand's image.
The same goes for the product or service your company is promoting. If a customer receives a faulty product, they will likely come away with an unfavorable impression- and thus a negative customer experience. For example, an internet service provider that touts super fast broadband speeds should be able to deliver Wi-fi that exceeds the competition in the customer's local area. If not, the customer will no longer trust that that company's presentation is accurate to the experience the customer receives.
So what are some helpful tips, tools, and insights that can help you manage your business's customer experience? Let's take a look.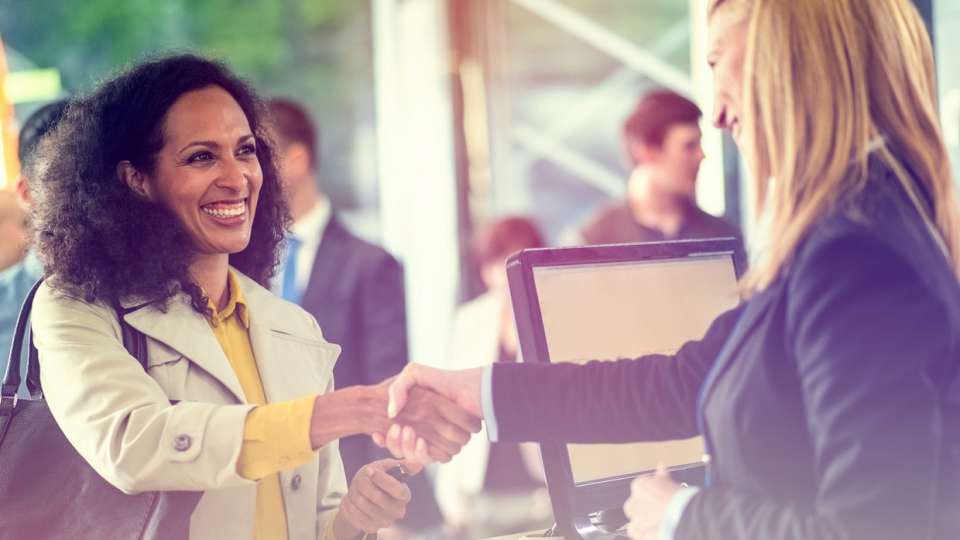 1. Keep it Simple
You want your customer's journey with your company to be as straightforward and simple as possible. Simplifying the customer experience narrows the margins of error; putting the customer through an overly complicated process means they are more likely to lose interest at each step of the way- and you are more likely to lose their current and future patronage. Being able to navigate your website with ease will help encourage the customer not only to place an order, but to return again and again.
While your customer interactions should be simple, this doesn't mean they should be overly brief. Customers want to feel valued, and prefer an authentic experience that allows them to engage on a human level. To create this kind of memorable, personalized customer experience, you'll want to maintain a database of customer data and interactions. Is your customer a single millennial- and therefore more likely to prefer specific media-heavy forms of engagement with your brand? Are they an older married couple, who need to feel your brand reflects their personal values?
Make sure your records are up-to-date and include as much information about each individual customer as possible. Take note of their potential wants and needs, their stated preferences, and their likely priorities. According to 76% of consumers, customer service reveals the true quality of a company. So try to consistently provide a service that meets their needs accurately and precisely.
2. Check Customer Expectations
Brand inconsistency can be a major flaw in any company's customer experience strategy. If the customer perceives your brand as something different from how your company has intended, then there is a gap between company intention and customer reality that needs to be fixed. If your company promotes high-quality products and superb customer service, while in reality, you customer receives damaged goods or has unpleasant interactions with the customer service team, the reality of how the customer has experienced your company wins. That customer experience contributes to the lasting impression that customer will retain.
For better and worse, customers' perceptions of your brand can change easily. Each interaction with your company will leave an impression that can shift the overall opinion of how your company stands with that customer. So making sure to attend to customer perceptions should be a top priority borne along by every employee and branch of the company. 
Consider hiring a business advisor to analyze customer perceptions. Outside eyes can be useful in spotting weaker areas of service, and a skilled advisor can provide proactive changes your company can make to improve. Provide plenty of opportunities for customer feedback, from reviews on multiple platforms to short feedback surveys. Take the time to carefully assess the feedback received, and incorporate customer suggestions where possible. Customer advice can help make a huge difference in improving overall customer experience- and this valuable source of advice is not only free, but can help boost your public image and revenue.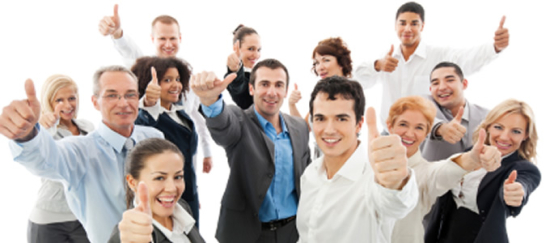 3. Use Tech to Build Online Relationships
In order to ensure your customer has the smoothest, most user-friendly customer experience possible, you will want to offer several clear channels to helpful information. Customers can choose how to navigate your pages and systems, but you should provide enough links and routes that they don't have to search far to get where they need to go. With so many businesses now operating online, the fraction of a second it takes to search for information can be enough for a potential customer to lose interest.
Offer access to an FAQ or troubleshooting page and a "Contact Us" page so that customers can easily address problems and find answers to questions just by clicking one page away from the site's homepage. Provide your company's contact details (name, address, email, and phone number) on the "Contact Us" page and also at the footer of every page on your site.
The customer experience journey does not end once they have placed an order. The goal here is to increase customer satisfaction and retain the business of loyal repeat customers. After the first successful interaction continue to mobilize customer appreciation by encouraging references via advocacy technology.
Use a service management platform to ensure that you never miss an email request or help inquiry. An upgraded online platform like this can allow you to consolidate your separate channels of information into one portal. And this single portal can include file storage, a digital help desk, email and chat capabilities, and project management tools. Simplifying the various elements related to customer experience into one platform facilitates easier connections between customers and employees from each team, with shared access to all the relevant files and information.
Bottom Line
As you map out how to prioritize your company's customer experience satisfaction, be sure to consider your company from the customer's perspective. Walk through the entire customer journey, from first notice to order and on through customer service. Engaging in this kind of simulation will allow you to suss out any weak spots in your strategy. That way, you can shore up all aspects of your customer service approach and build your customer retention figures.