Original Article Posted: 3 Signs That It's Time To Hire Senior Leadership
In the early days of one's time as an entrepreneur, a small business owner must often juggle many tasks to keep the business running smoothly.
As the organization grows, many owners begin to wonder if doing it alone is holding them back. Hiring a CEO to help with the big picture, a COO to handle day-to-day operations, or a CFO to manage finances can help owners focus on strategic planning and growth.
Look for these signs to determine if it's time to consider hiring a second in command.
You're looking to scale and grow quickly.
Many small business owners focus too closely on growth without the knowledge or expertise necessary to manage the financial implications.
RELATED: 3 Challenges in Launching a Business
"Too many businesses focus on top-line growth only to realize that cash flows are declining and value is being destroyed instead of being created," says Arturo Neto Jr., senior consultant at Neto Financial Group in Coral Gables, Florida. "By the time the business owner seeks additional capital, the numbers just don't make sense for a bank, and financing becomes challenging."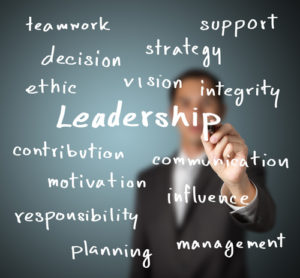 A CFO can focus on financial details like costs, profitability, and cash flow to ensure that your business can support strategic growth. This is especially important if you're planning a merger or acquisition, which will likely grow your business quickly.
You need someone with a specific skill set to meet your goals.
Consider your goals. Do you feel competent to manage the complex needs of your business in pursuing those goals? As your business expands, you will likely reach a point where you need someone with skills to balance out your strengths and weaknesses.
"Owners should take on senior leadership when they feel added expertise is required to efficiently run their business and take it forward," says Zaheer Dodhia, founder of DesignMantic.com in Yardley, Pennsylvania.
Hiring senior management can provide you with support in technology, marketing, product development, or sales. A CEO or COO who balances out your own skills and weaknesses can help you lift your business to the next level.
RELATED: The Best Stress Management Approach for Small Business Owners
"Gauge business goals for the current year and future years and determine if there is a gap in knowledge to achieve the strategic objective," says Ray McKenzie, founder of Red Beach Advisors in Redondo Beach, California. "If there is, bring in someone to build, grow, scale, and correct the business."