Executing a correct product strategy and launch is critical to the success of a company, its products, and its sales organization.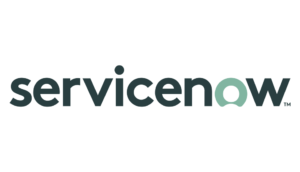 ServiceNow is a software-as-a-service provider, providing technical management support, such as IT service management, to the IT operations of large corporations, including providing help desk functionality. The company's core business revolves around management of "incident, problem, and change" IT operational events.
Client Needs:
As a global enterprise service provider of service management and operational workflow tools, ServiceNOW had a strategic product and feature launch to be released to their customers. The new product and features were designed to grow strategic partnership revenue in its first year through customer adoption. ServiceNOW required product strategy and marketing launch guidance to develop core messaging and materials to promote the adoption of the product and feature with proper sales enablement for global sales staff.
Red Beach Advisors Solution:
Red Beach Advisors met with strategic product and partnership management to review the product roadmap, launch process, and required materials for a successful launch. Our review of their current plan and strategy allowed us to implement changes into the schedule that we could execute in preparation for the product and feature launch. We worked with ServiceNOW's product management team, partnership alliance team, marketing organization, and customers to provide a roadmap for a successful launch. We were able to execute upon a strategic plan to include organization notifications, enterprise customer notifications, product messaging and buyer demographic documentation, and customer case studies with testimonials. We also were able to build and employ a sales enablement strategy to teach and instruct the sales organization as to the new product and feature release. This initiative included developing collateral for internal webinars, recorded trainings, and marketing supporting material to assist in the sales process.
Result:
ServiceNOW was able to successfully launch their new product and feature on-time with a full supporting strategic marketing and sales enablement plan for their worldwide team. This resulted in significant revenue increase from the distinct product and feature and a streamlined sales enablement process which shortened training time for global sales staff by 23%.