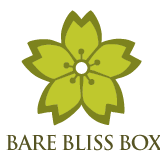 Case Study: Bare Bliss Box Launches Services and Increased Double Subscribers Weekly for Six Months
Client Needs:
As a startup company, BareBlissBox needed Red Beach Advisors to develop a product launch strategy and determine their pricing model for a subscription box service. This project also included establishing and implementing a marketing launch strategy which included product positioning, pricing, customer acquisition, and customer retention strategies.
Red Beach Advisors Solution:
Red Beach Advisors examined the BareBlissBox business model, target market, and competition in the subscription box marketplace. We reviewed BareBlissBox' operating and shipping costs for producing their service for their clients. We then evaluated companies similar to BareBlissBox and reviewed their product pricing models to identify an acceptable pricing range for services. We identified areas for an attractive pricing model for the subscription box and identified a launch strategy that provided long term incentives for subscribers over a period of various subscription lengths. The marketing launch strategy included an announced pre-launch for subscribers, opening additional gift, and pricing structures to allow for multiple subscription levels leading to a predictable revenue model over the course of one year.
Results:
BareBlissBox was able to launch their go-to-market strategy successfully, join and penetrate the subscription box service market, and increase their revenues by doubling their subscriptions each week for their first six months.